Welcome!
From pens to mouse pads and everything in between. New Planet Promotions is your resource for hi-quality, impactful, logo based advertising and marketing!
Featured Item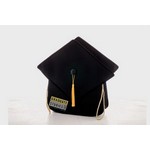 The Grad Bag Deluxe - 17" x 19&quot...
Luxury Felt Graduation Bag. The Grad bag deluxe is a magnificent bag option for a school function event, college party celebration and educational fundraiser projects! It is the real bag with the real...

Signature Showrooms